Creating positive steps for XYY Syndrome.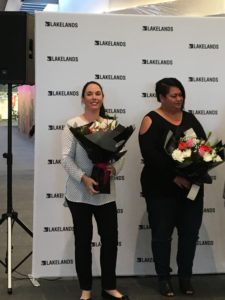 XYY SYNDROME MADE THE PAPER!
Today I attended an event "Light Up Lakelands – Local Heroes" as I had been nominated in recognition for my efforts in creating awareness for XYY Syndrome.
It was a wonderful morning, meeting the other nominees, making connections within the local community and raising the profile of XYY Syndrome.
Thank you to everyone for nominating me as a finalist, creating awareness is very important for the future of families, like ours, experiencing life with XYY Syndrome.